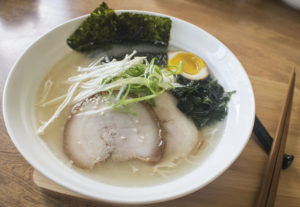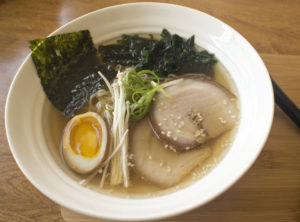 O'sae ramen served with wakame, seaweed, corn, cabbage, bean sprout, corn, enoki mushroom, ajitsuke tamago, sesame seeds and scallions
1- Pick your broth     :
Miso
Kotteri
Tonkotsu
Shoyu
2- Pick your topping :
Chashu $ 12.50
Chicken Karaage $ 12.50
Grilled Scallop $ 13.95
Seafood $ 13.95
Fried Gyoza $ 11.95
*Item may contains raw seafood, shellfish, beef, peanut or egg. Consuming raw or undercooked meat and seafood may increase your risk of foodborne illness.
*Please alert your server of any food allergies prior to ordering. We are not responsible for an individual's allergic reaction to our food or ingredients.